Yeah, I'm a stalker, so what.
But first, Hum Conference notes.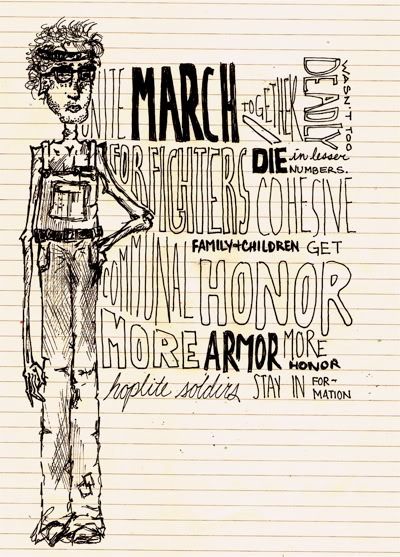 So, while attempting to write my religion paper that was due a few minutes ago, I succeeded in looking out my window no less than 20 times to see if the attractive guy sitting outside the window on the lawn was still out there. And, up until the last check, he was, but, of course, as soon as I actually FINISH the paper, he's gone. Not that I would have had the balls to walk up to him and offer him some sort of hot beverage or sexual company, but that doesn't mean I can't get upset at the loss of the opportunity.
Why can't the tables be reversed, why can't the guys be the one's stalking. I mean, I guess sometimes they are... and that's no less depressing... but, I feel like, you know... oh, goodness, too many flaws in this argument, I give up.
Here's to just letting shit happen.
Random Downpour on a Tuesday Mix:
Neutral Milk Hotel - Love You More Than Life
Reindeer Section - Will You Please Be There For Me
Peter Mulvey - On The Way Up
The Mountain Goats - Song For Dennis Brown
Keren Ann - Just
Kings of Convenience - Sorry or Please